CfA Zone at CRE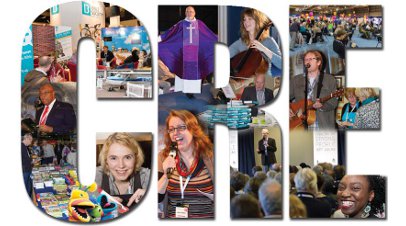 Will you be coming to the International Christian Resources Exhibition at Sandown Park? Then be sure to come to the Church for All Zone. The exhibtion runs from 14th to 17th May. You'll find us in the Surrey Hall – to the right at the top of the main entrance staircase. Many of the Churches for All partners and associates are exhibiting in the Zone and we have our own activity and hospitality area with a daily programme of interviews and activities. Come and find out more about the Churches for All networkl and, much more importantly, about how your church can be more a welcoming and enabling community for disabled people.
More information about the CfA Zone at CRE
Visit the CRE Sandown Park webpage. Here you can download a CRE brochure which includes CfA information.