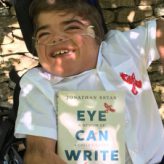 Churches for All (CfA) is going to be at the upcoming Christian Resources Exhibition (CRE). Three Churches for All partner organisations are sharing the stand: Torch Trust, The Lodge Trust and Count Everyone In. The show which is at Sandown Park, Esher, Surrey opens on Tuesday 16th October and runs through to Thursday 18th. Disability inclusion is a headline theme for this year's CRE. The gifting of disabled people will feature strongly Twelve-year-old published author Jonathan Bryan, who has quadriplegic cerebral palsy, will help open the show along with singer/songwriter Marilyn Baker, who is blind. See the CRE News post here. CfA's presence at CRE is to support and encourage churches as they strive to welcome, include and involve disabled people in every aspect of church life – and to support the welcome that CRE extends to disabled people as guests at the event. Get your free entrance ticket here. And be sure to include our stand (include number) on your visit...
Read More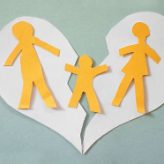 Are Additional/Special Needs Families More Likely To Break Apart? Writing as father of a son with additional needs, Mark Arnold observes,  'Additional or special needs parenting is tough, with so much more to cope with than many other families have to deal with'.  If you are interested you can read more on Mark's blog site: The Additional Needs Blogfather.  Mark is linked with two Churches for All associated organisations: he is co-founder of the Additional Needs Alliance and Additional Needs Ministry Director at Urban...
Read More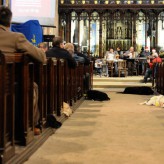 A remarkable accessible Carol Service in a wonderful place, organised by CfA partner Disability & Jesus. This is what they have to say about it: 'Our first ever national event celebrating an inclusive Christmas will be held on Sat 16th of December in St Nicholas Cathedral Newcastle (starting 1pm). If you're not from the region come along make a weekend of it, do your Christmas shopping in Newcastle.' For more information click...
Read More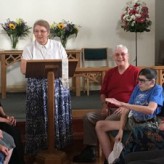 A day to celebrate everyone's gifts. This Sunday 10th September, is Ability Sunday. Livability is calling churches UK-wide to join together and mark out this as a special day in their community. With a special focus on disability, the day is about celebrating the gifts of everyone and working for inclusive and accessible church. Ability Sunday provides churches with an information pack for how to run the day, a sermon outline and notes – based on the Bible theme of 'Love your neighbour' (Luke 10: 24-37) and a film with the Bible reading, that could be used in a church service. To find out more or to register your church follow this link. The Ability Sunday campaign began its life as part of the charity 'Prospects – for people with learning disabilities' which became part of Livability, through a merger in 2016. Livability are taking the campaign forward. The aims of Ability Sunday are to: Create places of welcome: Ability Sunday is where disabled people are welcomed and enabled to express themselves and build confidence, offering opportunities for friendship and communal experience. Celebrate gifts: Ability Sunday is a day when churches rejoice in the crucial contribution that disabled people make to the life of the church and start the journey to include disabled people in the worship, work and life of the church. Connect with community: Inclusion and community is on the heart of every church. Beyond the day of Ability Sunday, participant churches can access ongoing training and resources to support disabled and vulnerable people get more connected with their local...
Read More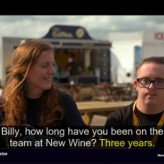 On Sunday 13th August BBC Songs of Praise came from New Wine and included engaging coverage of disability inclusion and accessibility at the event – with children and with adults. New Wine is an Associate of Churches for All and seeks to make its annual conferences fully accessible to and inclusive of disabled people.  You can see this in action at this year's event on the BBC iPlayer by following this link: Songs of Praise...
Read More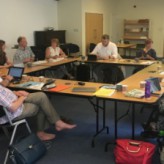 Churches for All partners and associates met for a 24 hour residential to plan for the future of the Churches for All network and its campaign.  The surprisingly peaceful setting of the BMS International Mission Centre in Selly Oak in the Birmingham suburbs gave us opportunity for reflection and prayer. The meeting was fruitful and plans for activities extending through to 2019 were laid. Those present affirmed their commitment to strive for a church where disabled people truly belong. We welcomed Rev Glen Graham to the meeting as the new chair of the partnership. Learn more about Glen Graham here....
Read More