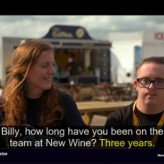 On Sunday 13th August BBC Songs of Praise came from New Wine and included engaging coverage of disability inclusion and accessibility at the event – with children and with adults. New Wine is an Associate of Churches for All and seeks to make its annual conferences fully accessible to and inclusive of disabled people.  You can see this in action at this year's event on the BBC...
Read More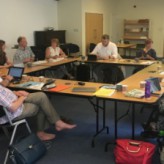 Churches for All partners and associates met for a 24 hour residential to plan for the future of the Churches for All network and its campaign.  The surprisingly peaceful setting of the BMS International Mission Centre in Selly Oak in the Birmingham suburbs gave us opportunity for reflection and prayer. The meeting was fruitful and plans for activities extending through to 2019 were laid. Those...
Read More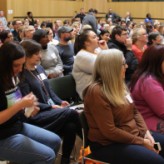 For those who weren't there at the 2016 Enabling Church conference – and for those who were – much of the content in now available as free downloads. Go to the Enabling Church Conference Downloads page. Here you will a short video impression of the conference plus audio recordings and transcripts for the plenary sessions along with audio recordings for the streams and some...
Read More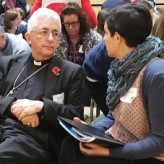 The recent Enabling Church 2016 conference entitled No Limits: Additional Needs, Disability And The Church drew people from churches across Britain together to  to help create churches where disabled people belong. It was aimed at those who work with or support children, families and youth or simply have a desire to see everyone's abilities recognised. The Conference opened with worship and an...
Read More
The Enabling Church: No Limits day conference is coming this Saturday – 12th November – at Friends House, London, opposite Euston Station. There is a still space! Come along – tickets will be on sale at the door – price £25. Doors open at 9:30am. Be there! You can still buy tickets online at http://enablingchurch.eventbrite.co.uk. The day will kick off with a welcome...
Read More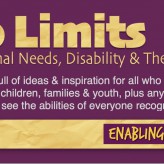 No Limits: Additional Needs, Disability and the Church … An event full of ideas and inspiration for all who work with or support children, families and youth, plus anyone with a passion to see the abilities of everyone recognised. When: Saturday 12th November 2016 • 10am – 4.30pm. Where: Friends Meeting House, Euston Road, London. Cost: Early Bird Price £20, From 8th October £25....
Read More