Additional Needs Alliance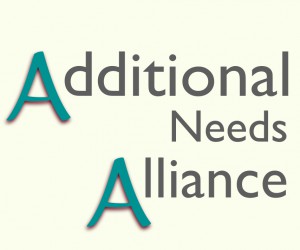 A group of people working to see attitudes changed and challenges overcome in the area of special/additional needs and disability.
Encouraging conversations about children and young people who have additional needs and disabilities

Resourcing the church to make inclusion and belonging a reality

Strengthening resilient faith regardless of ability

Creating a passion for action and change
Additional Needs Alliance webpage
Email: additionalneedsalliance@gmail.com
The Additional Needs Alliance Forum takes place each year in Eastbourne. The next event is on 4th February 2017 at the 'Hand in Hand' conference which has an Additional Needs Alliance stream facilitated by Kay Morgan-Gurr and Mark Arnold.
(A Children Matter Initiative, supported by Urban Saints & Children Worldwide)