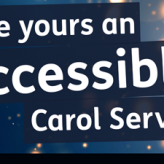 Are you planning your Christmas services. For many churches the Christmas Carol Service is among the best attended activities of the year. It's an occasion where many who don't regularly come to church come. So it makes sense that anyone who comes can get in, join in and be a part of it just like anyone else. To help you make yours an Accessible Carol Service, we have put together a video and guidance pack that you can receive for free. Visit the Accessible Carol Services resources...
Read More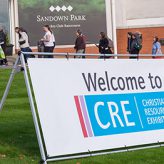 Churches for All is at the national Christian Resources Exhibition running at Sandown Park, Esher  from 15 – 17 October. Look out for the CfA network and our member organisations at stand B3, B4 and B5.  See this news post on the CRE website: creonline.co.uk/?s=churches+for+all. To find out about CRE visit the CRE website and click through to get your ticket: CRE...
Read More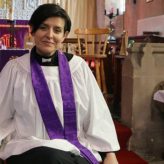 Shropshire C of E vicar and a friend of CfA is among those interviewed for a BBC News online piece written by Damon Rose. Damon introduces his thought-provoking article: 'Like many disabled people, I am often approached by Christians who want to pray for me to be healed. While they may be well-intentioned, these encounters often leave me feeling judged as faulty and in need of repair. So I set out to discover what Christianity has to offer disabled people beyond promises of miracle cures.' Read the full article...
Read More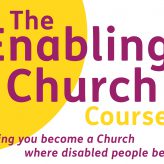 The Enabling Church Course, CfA's disability access and inclusion course for churches first introduced in 2017 has been reviewed and is now relaunched and available in its latest form. Authored by and with disabled people it's content is informed by experience, relevant to all churches and supported by a range of resources.  Find out more about The Enabling Church Course and order your pack...
Read More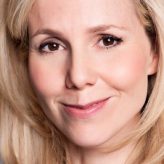 Actress and comedian Sally Phillips will open CRE 2018 (9.45am, Tuesday 16 October!) and encourage hundreds of churches to put people with additional needs at the top of their agenda. Sally, whose son Olly has Down's Syndrome, will be joined by a 12-year-old best-selling author – Jonathan Bryan has quadriplegic cerebral palsy and is entirely non-verbal. At the opening ceremony, blind singer-songwriter Marilyn Baker will be accompanied by a choir from Notre Dame School, Cobham using Makaton. To continue reading click...
Read More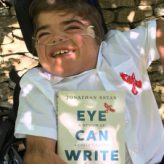 Churches for All (CfA) is going to be at the upcoming Christian Resources Exhibition (CRE). Three Churches for All partner organisations are sharing the stand: Torch Trust, The Lodge Trust and Count Everyone In. The show which is at Sandown Park, Esher, Surrey opens on Tuesday 16th October and runs through to Thursday 18th. Follow this link to find out more and get your free...
Read More