Torch Trust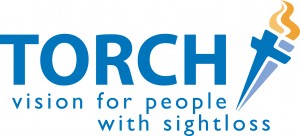 The Torch Trust aims to enable people with sight loss to discover Christian faith and to live fulfilling Christian lives.
Torch provides Christian resources and activities for blind and partially sighted people across the UK and around the world.
Follow these links to discover more about Torch Trust and these resources and activities ….
To find out about Torch's Foursight for the Church campaign
To register for Torch's Foursight for the Church church pack
Christian literature in accessible media from Torch Trust
Finding a Bible in accessible media
Local groups for people with sight loss
Christian holidays and retreats for people with sight loss
To listen to Torch's Reflections weekly radio programme
About the Enabling Church book by Torch's Gordon Temple and Lin Ball
To contact Torch Trust …
Call +44 (0) 01858 438260 or visit the Torch Trust contact page