Insight into Disability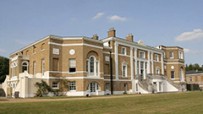 Coming up, a new course:
Insight into Disability: for carers of those experiencing the onset of disability
Led by Gordon Temple (Executive Officer of CfA and CEO of Torch Trust) this CWR day course is on Saturday 7 March 2015 at Waverley Abbey House, near Farnham in Surrey.
Each day hundreds of people across Britain learn that they are going to live with disability or limiting chronic illness. The challenges faced are practical, emotional and spiritual. How do we understand disability and how do we support those who experience its onset and those that care for them? What is our pastoral response and how can we help them rebuild their lives? How can we enable disabled people to express their God-given gifting? What does a distinctively Christian response looks like? What part does the Church have in their rehabilitation and re-enablement?
To book call CWR on 01252 784719 (Mon–Fri 9am–4.30pm).
For more information: visit this relevant page on the CWR website