US Author joins Conference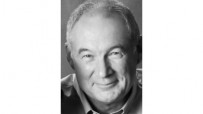 On 15 May Lion-Hudson published Randy Lewis' book No Greatness Without Goodness. Randy join the Enabling Church conference on 3 June at the Bethel Convention Centre in the Birmingham area.
No Greatness Without Goodness is the inspiring story of how Randy Lewis, as Senior Vice President of Walgreens in the US, changed the lives of thousands of people with disabilities. After watching the world through the eyes of his own autistic child, Austin, Randy was determined to use his position and influence as a corporate executive of Walgreens in the US to create a workplace where people with disabilities could not just succeed, but thrive. What followed was years of campaigning to garner company support to make the initiative successful. The result was two productivity leading distribution centres employing 35% people with disabilities. The initiative is now being rolled out nationwide in Walgreens retail stores across America and is changing the lives of thousands. The Walgreens success serves as a model for other employers in the U.S. and abroad including P&G, Marks & Spencer and Boots. Randy says, ' When it comes to our issues around inclusivity and the use of our power, I can think of no better example than Jesus himself.'
Joni Eareckson Tada, who is contributing to the Enabling Church conference by video say of Randy and his book, 'People like me, a quadriplegic, need people of vision in their lives-people like Randy Lewis. Randy has truly caught God's purpose in displaying his power through any and every weakness, and I am so grateful for his new book, No Greatness Without Goodness. To be great is to remember the lowly and to envision success for these individuals when they are unable to see it for themselves. Greatness like that not only makes for a person of fine character; it ultimately makes for a great society, even a great nation. I highly recommend No Greatness Without Goodness.'
Before retiring in 2013 as Senior Vice President, Randy led Walgreens' logistics division for sixteen years as the chain grew from 1,500 to 8,000 stores with the most advanced logistics network in its industry. Over the past year, he has developed the NOGWOG Disability Initiative as an effective, low-cost and sustainable disability hiring model for employers. It is a private/public partnership between employers, community providers and government to provide employers with the qualified candidates they need and people with disabilities the opportunities they seek. Randy has been an active member of a local Episcopal (Anglican) church all his adult life.
For more information on Randy Lewis and his book, please visit: www.nogwog.com.
To find out more about the Enabling Church conference and to book your place click here.