Enabling Church Research Published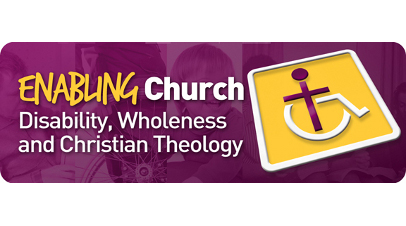 Following on from the Enabling Church conference in 2014 run by Churches for All with the support of Lichfield Diocese, the Diocese commissioned research to evaluate its impact – and that of the subsequent Enabling Church ministry training course. The research was conducted by Dr Heather Buckingham and funded by the Saltley Trust. The evaluation report includes findings relating to three key themes: ministry by, with and for disabled people; inclusivity, empowerment and discipleship in local churches; and maximising the impact of large conferences within local churches.
The report identifies some of the key medium term impacts of the Enabling Church conference and course as: 'increased legitimacy and focus given to the issue of disability and 'enabling church' within some local churches; increased confidence and awareness amongst those seeking to develop work in this area; the development of networks and relationships amongst those seeking to facilitate change; the provision of further training; small changes to practices within services and church activities; and in some cases the development of new ministries or activities involving disabled people.'
Use the links below to read the full report in your preferred format …
Enabling Church Evaluation Report_April 2015 (DOC)
Enabling Church Evaluation Report_April 2015 (PDF)
Why not follow through at your church with an awareness raising Disability Sunday.  This year it's 5th July – but if that's too soon simply choose another Sunday to fit in your church calendar. CfA Partner Through the Roof has prepared downloadable resources.