Speaker Biographies
Plenary Speakers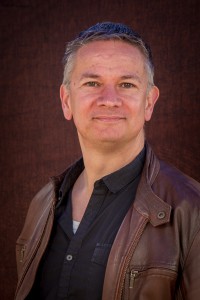 Matt Summerfield
Matt balances his time between being the Chief Executive of Urban Saints and the Senior Pastor of Hitchin Christian Centre. Life is never dull! He's passionate about releasing potential in people and organisations, with a particular bias towards seeing children and young people live God's great adventure for their lives having been involved in youthwork for over 28 years. He is the founder of the lifelive123.org – a new movement of people committed to intentional, accountable disciple-making relationships.
Mary Beth Walsh
Mary Beth is the mother of an older teenager significantly affected by autism, and a typically developing college student.  She is an alumna of Haverford College (B.A.), the Jesuit School of Theology at Berkeley (M.A.), and Union Theological Seminary in the City of New York (M.Phil. Ph.D.).
She currently works as a peer l with MOM2MOM peer-support, and New Jersey help-line for mothers of individuals with additional needs offered by Rutgers University Behavioural Health Care.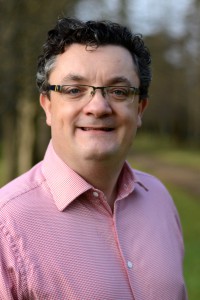 Malcolm Duncan
Malcolm  leader of Gold Hill Baptist Church in Buckinghamshire and a much loved conference speaker. He is an ambassador for Prospects and Torch Trust, and a long time supporter of Churches for All. He works closely with a number of agencies to champion the role of the Church in society and to stand with the poor and the marginalised.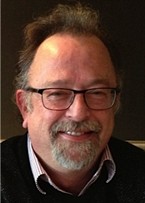 Roy McCloughry
Roy is National Disability Adviser to the Church of England. He is widely known as a speaker and writer on not just disability issues and inclusion, but many other subjects too. Alongside many other roles, he also teaches ethics at St John's College, Nottingham.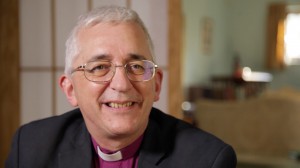 The Right Reverend Michael Ipgrave – Bishop of Lichfield 
The Right Reverend Michael Ipgrave OBE, MA, PhD was formerly Bishop of Woolwich in the Diocese of Southwark. He grew up in a small village in Northamptonshire. He studied mathematics at Oriel College, Oxford, and trained for the ministry at Ripon College Cuddesdon, Oxford after a year spent working as a labourer in a factory in Birmingham.
He chairs the Council of Christians and Jews, and is co-Chair of the Anglican-Lutheran Society and of the Church of England's Mission Theology Advisory Group.
Worship Leader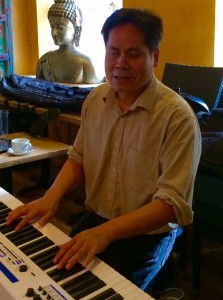 Thuy Mallalieu
Thuy is a christian musician and recording engineer. He was born in Vietnam, was brought over to England at an early age, where he was adopted by an english family. He studied music and technology in London and has played in various bands as well as being involved in church worship music. He is currently living in London, where he works for RNIB as an audio producer, recording talking books.
Workshop Leaders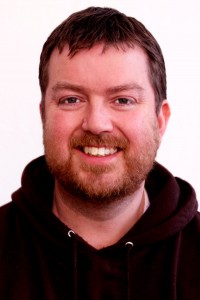 Mark Arnold
Mark is the Chief Operating Officer for Urban Saints, a leading children's and youth organisation, but when they let him out to play he also heads up their national inclusion programme. He is co-founder of the 'Additional Needs Alliance', a learning community of many hundreds of people who are passionate about inclusion and belonging in the UK and beyond. Mark is dad to James, a 14-year-old with ASD and learning difficulties.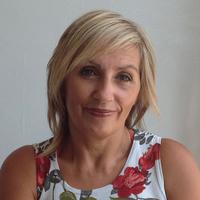 Cristina Gangemi
Cristina heads up Livability's 'Share your Story' project, ensuring that disabled people's voices are at the heart of the charity. She also leads the Kairos Forum, highlighting and respond to the spiritual and religious needs of people with disabilities.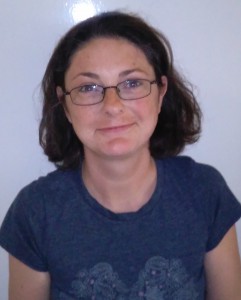 Trish Hahn
Trish is mum of 3, a Ministers wife, and co-leads an inclusive Sunday School in Clacton on Sea, Essex.
She is N.E. Essex Regional Coordinator for Messy Church as well as Messy Church Special Educational Needs & Disabilities  Coordinator for the UK. Plus, she is a parent Governor for the SEN school in Clacton which her daughter attends.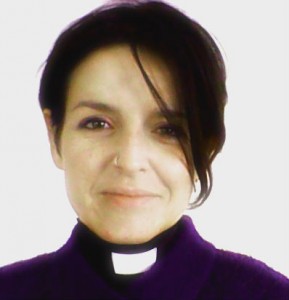 Zoe Hemming
Zoe is a full-time Curate in a group of Shropshire churches, a vicar's wife and a mum.  Chronic pain means she uses a walking stick, wheelchair & scooter depending on (very varied!) mobility.  She never stands up in church and is passionate about "declining bodies & growing faith"!  Zoe is on the Church of England national Committee for Ministry of Deaf & Disabled People (CMDDP) and involved in all levels of work to develop, nurture and better include the gifts of disabled people in all aspects of church life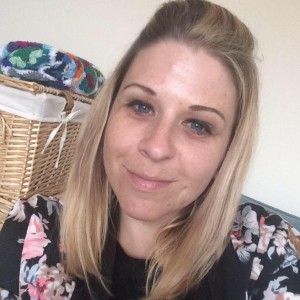 Sarah Holmes
Sarah has worked in the health & social care sector for the past 18 years. Currently Sarah works for a national care provider agency as a manager developing new support services for young adults in transition from children's services and adults with a range of needs including Learning Disabilities, Autism, Mental Health needs and Physical Disabilities.
Sarah also contributes her time & skills to several national Christian youth organisations in the Uk, and has been involved in leading inclusion support for youth and young adults with additional needs at Christian events such as New Wine for the past 9 years.
Sarah's home church is Zion Christian Centre in Halesowen, West Midlands- where she is involved with the youth work.



Lynn McCann
Lynn is an Autism Specialist consultant by day and has been involved in supporting inclusion for people with autism and learning disabilities in churches for over 10 years. She offers training and support for children and youth workers, church leaders and congregations through talks, training and practical help. She loves exploring the Bible with people with autism, additional needs and learning disabilities, exploring different ways of communicating God's truth in his word. Her favourite methods include puppets, sensory activities and language support. She has learned more about the Bible in preparing talks and activities for people with Additional Needs than ever before. She believes that we can definitely have high expectations of God's Word and of the people with Additional Needs to find a place in the Body of Christ. Her blog can be found at www.includedbygrace.wordpress.com and more of her resources can be found at www.reachoutasc.com/churches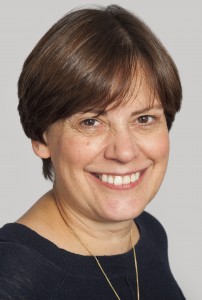 Beth Mellor
Beth is a music teacher and has been involved in church work with children and young people for many years. Having previously coordinated Care for the Family's Additional Needs Parent Support, she now runs Take 5 and chat, setting up Café Drop-in sessions for those parenting children with additional needs. Beth is part of Urban Saints' All Inclusive 2U team, visiting churches in her area to support and advise on inclusion. Beth is married to Chris, they have three adult children and live in the Far North East of England.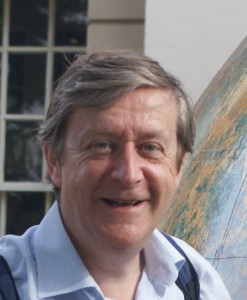 Martyn Payne
Martyn is BRF's Messy Church researcher. His role is to visit Messy Churches across the UK, listening to the stories of how Messy Church is developing, networking good practice and bringing encouragement. He has a background in teaching, Bible storytelling and leading all-age worship. He is passionate about the blessing that comes when the generations explore faith together. Martyn has worked with The Bible Reading Fellowship (BRF) in a number of roles over the past 13 years. Formerly he taught languages and RE for 18 years at secondary level and then for 8 years worked in churches and primary schools nationally as the Children's Work Co-ordinator for the Church Mission Society before joining the Barnabas Schools and Churches Team of BRF. Martyn has produced a wide range of materials for churches and schools, including A-cross the World, Footsteps to the Feast, The Big Story, Creative ways to tell Bible Stories, The Barnabas Family Bible and Messy Togetherness.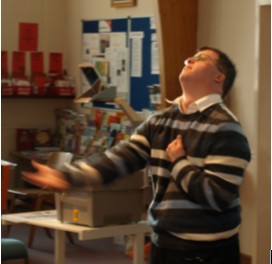 Tim Newman
Tim started the Lighthouse group with Myles in 2013 because God was telling him to help people with learning difficulties understand their Christian faith more deeply and learn to be a light shining for Jesus. Tim helps run the Prospects group, "No Limits", in his church and at 18 helped run a Christian holiday camp in Poland for children with learning difficulties.  Spring Harvest made a video of him as a 'Game Changer'.
Myles Pilling
Myles has been a special school teacher for over 30 years and an Advisor for ICT SEN for 10 years before setting up his own Assistive Technology company, AccessAbility Solutions.  He is a volunteer co-ordinator with Prospects in the West country and facilitates Tim to run Lighthouse and mentors him to become an even better leader!  One of his three children has a learning disability.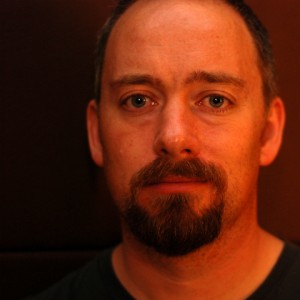 Mat Ray
Mat is Livability's head of church partnerships. He is passionate about helping churches become places of access, inclusion and belonging for all.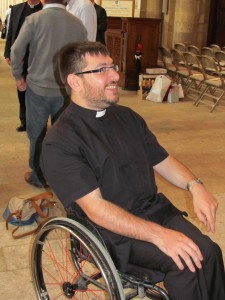 Haydon Spenceley (Also one of our hosts)
Haydon is Assistant Curate in the Emmanuel Group of Churches, Northampton. He grew up as a disabled person in the Church and is still there, in spite of the best efforts of several churches to see him off!! He is married to Jo, and writes with decreasing regularity at www.haydonspenceley.com.
Anita Williams & Pippa Ankers
Pippa & Anita work as the Additional Needs Coordinators for Care for the Family and they both have children with additional needs themselves.  They are also greatly involved in their respective local churches, Pippa lectures also at a Bible College and Anita is an Associate Pastor.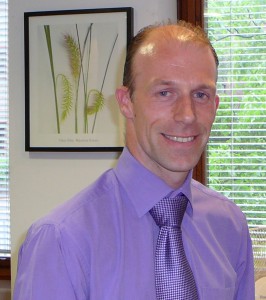 Tim Wood
Tim is CEO of Christian disability charity, Through the Roof, with experience of leading local, national and international projects to enable the full inclusion of disabled people in education, sport, community and church life.  Tim and his wife have six children, the youngest of whom they adopted with various additional needs