Living Fully – Conference and Symposium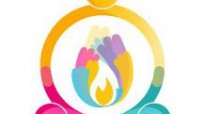 Living Fully 2016; reflecting on the stories of people's lives, disability, theology and Culture.
Two events in Rome, exploring and celebrating the important place and value of disabled people in culture and the study of theology: an academic symposium 'Exploring Disability, Theology, Practice and Culture', on 23rd June, at No 5 Via della Conciliazione, and conference 'Disability, Culture and Faith – A Celebration', on 24th-26th June, at LUMSA University, Borgo Sant'Angelo. Both events celebrate the lives and stories of disabled people within culture and faith and introduces the of the study of disability theology from within a cultural perspective. The events include a parallel and creative programme for intellectually disabled people.
Living Fully 2016; Embracing the gifts of all people, especially people who live  with Disability
Join us !!
For more information and booking information: www.livingfully2016.com