Autism is almost the opposite of being Deaf or Blind. Rather than taking in too little information from the senses, many on the autism spectrum take in too much, and get 'lost' and exhausted in the detail of it all. They also find it difficult to see or hear non-verbal signals, and find changes in routine very difficult to handle without warning. Always ask the person what might help, and respect their decision to refuse help if they think they can cope alone. All of these are generalisations to aid understanding. Premises Information Resources WELCOME Be aware that people on the autism spectrum may not make eye contact or know the right way to greet someone, and may have some difficulty recognising who is who. Do door stewards have some knowledge of autism so that they know this is not rudeness? Some people on the autism spectrum use repetitive movement, e.g. rocking or hand flapping, as a way to sense where their bodies are. It is normal in autism and is not a cause for concern. Is there a befriender who can be a point of safe contact for someone on the autism spectrum in case they have questions? How do they identify that person in a crowd? A guide for churches on how to welcome and include those on the autism spectrum can be found at http://www.oxford.anglican.org/wp-content/uploads/2013/01/autism_guidelines.pdf The National Autistic Society has produced a guide for attending worship at http://www.autism.org.uk/living-with-autism/out-and-about/religion-going-to-place-of-worship.aspx Getting to Church Is it easy to find the right door to get into the building? Does your website have a description of how to get to the church. Is there a map for people who find written English difficult? Are there clear signs showing how to get into the church from the car park? A guide for churches on how to welcome and include those on the autism spectrum can be found at http://www.oxford.anglican.org/wp-content/uploads/2013/01/autism_guidelines.pdf The National Autistic Society has produced a guide for attending worship at http://www.autism.org.uk/living-with-autism/out-and-about/religion-going-to-place-of-worship.aspx OUTREACH & MISSION If you are distributing literature or a DVD/video do you also have easy read format available that is in plain English, without metaphors and expressions? The use of pictures helps many on the autism spectrum who have a more visual -based brain. Be clear and factual with information, and clear about what rules apply when attending somewhere. A guide for churches on how to welcome and include...
Read More
Plenary Speakers Matt Summerfield Matt balances his time between being the Chief Executive of Urban Saints and the Senior Pastor of Hitchin Christian Centre. Life is never dull! He's passionate about releasing potential in people and organisations, with a particular bias towards seeing children and young people live God's great adventure for their lives having been involved in youthwork for over 28 years. He is the founder of the lifelive123.org – a new movement of people committed to intentional, accountable disciple-making relationships. Mary Beth Walsh Mary Beth is the mother of an older teenager significantly affected by autism, and a typically developing college student.  She is an alumna of Haverford College (B.A.), the Jesuit School of Theology at Berkeley (M.A.), and Union Theological Seminary in the City of New York (M.Phil. Ph.D.). She currently works as a peer l with MOM2MOM peer-support, and New Jersey help-line for mothers of individuals with additional needs offered by Rutgers University Behavioural Health Care. Malcolm Duncan Malcolm  leader of Gold Hill Baptist Church in Buckinghamshire and a much loved conference speaker. He is an ambassador for Prospects and Torch Trust, and a long time supporter of Churches for All. He works closely with a number of agencies to champion the role of the Church in society and to stand with the poor and the marginalised. Roy McCloughry Roy is National Disability Adviser to the Church of England. He is widely known as a speaker and writer on not just disability issues and inclusion, but many other subjects too. Alongside many other roles, he also teaches ethics at St John's College, Nottingham. The Right Reverend Michael Ipgrave – Bishop of Lichfield  The Right Reverend Michael Ipgrave OBE, MA, PhD was formerly Bishop of Woolwich in the Diocese of Southwark. He grew up in a small village in Northamptonshire. He studied mathematics at Oriel College, Oxford, and trained for the ministry at Ripon College Cuddesdon, Oxford after a year spent working as a labourer in a factory in Birmingham. He chairs the Council of Christians and Jews, and is co-Chair of the Anglican-Lutheran Society and of the Church of England's Mission Theology Advisory Group. Worship Leader Thuy Mallalieu Thuy is a christian musician and recording engineer. He was born in Vietnam, was brought over to England at an early age, where he was adopted by an english family. He studied music and technology in London and has played in various...
Read More
Where is God in Dementia?: Trusting Immanuel by John Swinton Do not be afraid or discouraged, for the Lord will personally go ahead of you. He will be with you; he will neither fail you nor abandon you. Deuteronomy 31:8  One of the striking things about the experience of dementia is the way in which it invokes fear in people. People fear dementia more than they fear cancer. But what exactly is it that we fear when we contemplate dementia? Is it a fear that we will somehow lose ourselves; that all of the things – memories, thoughts, histories, narrative – that made us who we think we are will be gone, leaving us in a boundless sea of meaningless experiences within which we can make little sense; encountering ourselves as condemned to a life timeless emptiness? If that was in fact the case, then maybe we would have things to fear! But how can we believe such a thing when the writer to the Hebrews is so clear about Jesus' promise: 'I will never leave you nor forsake you.' (Hebrews 13:5-6) In Matthew 28:20, Jesus couldn't be more clear as to where he is in the lives of all people, including those with dementia: 'Behold, I am with you always, to the end of the age.' If our fear of dementia has to do with abandonment, loneliness and loss of identity, then we just need to remain true to the scriptures to be certain that that is not the case. Wherever we go, in the depths of brokenness or the heights of joy, Jesus is with us.  If I go up to heaven, you are there; if I go down to the grave, you are there. If I ride the wings of the morning, if I dwell by the farthest oceans, even there your hand will guide me, and your strength will support me. (Psalm 139)  When we forget everything, Jesus is there. But perhaps our real fear is not that we will forget, but that we will be forgotten. Maybe people will begin to talk about me as if I am not really present. Perhaps they will lock me away in a place where I am surrounded by strangers who never knew me. Perhaps people will say, 'He is not the person he used to be.' Or worse, that, 'She is just a shell.' But if I...
Read More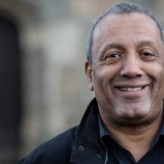 Dementia is the new dimension to the Enabling Church day conference coming up in the Birmingham area on 3 June 2014. Book now – there's not long left for the Early Bird discounted price of £13.50. In 20 years' time, there'll be more than half a million people in the UK aged 100 or over. A new report by the Alzheimer's Society points to the 'loneliness, alienation and segregation' of many of our elderly people. But Professor John Swinton, minister of the Church of Scotland and chair in Divinity and Religious Studies at Aberdeen University, argues for a response to be found in the 'key motifs' of acceptance and belonging to be found in community. 'A person's spirituality has nothing to do with what they may or may not know. It has everything to do with who they know and how they relate to them,' Professor Swinton writes in Friendship and Community in the textbook he has edited, Spiritual Dimensions of Pastoral Care. The inclusive community of love Professor Swinton will be a keynote speaker at a national conference in June which will address the Christian approach to a wide range of disabilities and disabling conditions. He describes the need for 'the open, inclusive community of love and acceptance which we find revealed and lived out in the ministry of Jesus.' Click here to read an article on the subject by Prof Swinton. The impressive line-up of Christian experts in different fields of disability also includes leading Christian psychotherapist Louise Morse, who believes that the secret of more contented ageing is found in the Bible. 'Living by scriptural wisdom prepares us cognitively, emotionally and spiritually for contented old age,' says Louise Morse. Ms Morse is media and communications manager for the Christian charity Pilgrims' Friend Society and the author of books on dementia (published by Lion Monarch).  The Enabling Church: Everybody In!conference will look at the challenges faced by the UK Church in welcoming and including people with dementia, sight loss, hearing loss, intellectual disabilities, autism, loss of mobility; and it will also discuss how the Church supports carers. The bigger picture 'One in three of us will live with dementia in our later years,' says conference organiser Dr Gordon Temple. 'And when we look at the bigger picture we see that already 11 million people in the UK have a limiting long-term illness, impairment or disability – that's...
Read More
Hosts Sophia Nicholls:Sophia is co-founder of ASNA, a Christian charity providing support for people living with disabilities, and also awareness training. She is responsible for developing policy in disability ministry in the Seventh Day Adventist Church. One of her sons has severe learning disabilities. Michael Sharkey: Michael is a 29-year-old physiotherapist living in Hillingdon. For the last 13 years he has represented Great Britain at Goalball, an exciting, fast-paced sport for visually impaired people. Michael says, 'I am very proud to have competed at the London 2012 Paralympic games. More importantly though, I am a believer in Christ and I attend Crown Church in Uxbridge. I am passionate about sharing what great things God has done in my life and I love to challenge churches as they reach out to people with a disability.' Worship Leader James Bowden:James Bowden is a visually impaired computer programmer with Dolphin Computer Access Ltd. He also works for the UK Association for Accessible Formats (UKAAF), specialising in braille. He is a musician, regularly leads worship and has produced a CD. Plenary Speakers Rt Revd Clive Gregory:He was educated at Queens' College, Cambridge. Ordained in 1988, he began his career with a curacy at St John the Baptist, Margate, after which he was a senior chaplain at the University of Warwick, and (before his elevation to the episcopate) Team Rector of Coventry East. A keen cricketer, Bishop Clive is married to Jenny, and they have two young children. Joni Eareckson Tada:Joni is an international advocate for people with disabilities. A diving accident in 1967 left her, then 17, a quadriplegic in a wheelchair. After two years of rehabilitation, she emerged with new skills and a fresh determination to help others in similar situations. She founded Joni and Friends in 1979 to provide Christ-centred programs to additional-needs families, as well as training to churches. Joni and Friends serves thousands of special-needs families through family retreats, and has delivered over 100,000 wheelchairs and Bibles to needy disabled persons in developing nations. Joni's lifelong passion is to bring the gospel to the world's one billion people with disabilities. Roy McCloughry: Roy is the National Disability Adviser to the Church of England and Vice President of Livability. He is the author of over a dozen books, most recently, The Enabled Life (SPCK).Roy lectures in Ethics at St John's College, Nottingham, and is chair of publishers Lion...
Read More